OUR PEOPLE
Meet the team at Beach + Bay Vet
MEET THE TEAM AT BEACH + BAY
Meet our wonderful team of vets and nurses!
All our veterinarians have multiple years in practice – some have multiple decades! – so rest assured that your pet is always in capable hands. Along with this wealth of knowledge and skills, the vets all share a passion for great veterinary medicine and a love of their animal patients.
Our nurses are all qualified with their certificate IV in veterinary nursing and are registered with the Veterinary Nurses Council of Australia. They enjoy nothing better than using their exceptional skills to keep your pet comfortable, happy and safe.
Both our vet and nurse teams complete annual continuing education courses to retain their registrations. Therefore, you can be sure that our team is not only helpful, caring and good fun, but are up-to-date with the latest and best healthcare options for your four-legged family members too!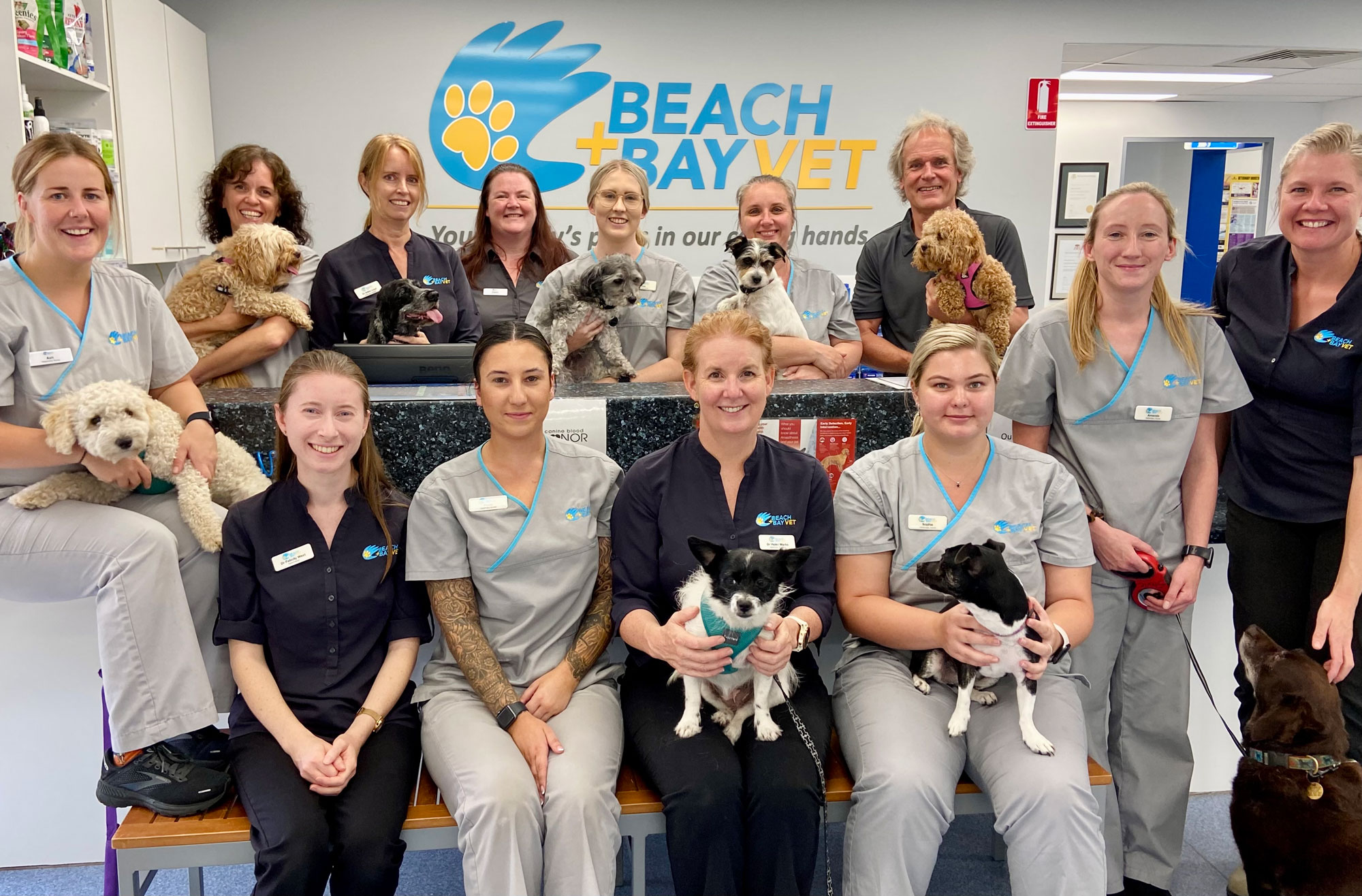 ★

★

★

★

★
"I would not trust anyone else"
"Alice was our vet at a previous practice. Even though this practice was 2 minutes from our house, we very happily followed Alice to her new practice 20 minutes away. Alice is the kind of vet you'll happily travel for. Alice has performed surgery on our two dogs and one of our cats. Alice remembers our pets and genuinely cares about their progress. I would not trust anyone else with the care of our pets."
-Crosbi K., Facebook Recommendation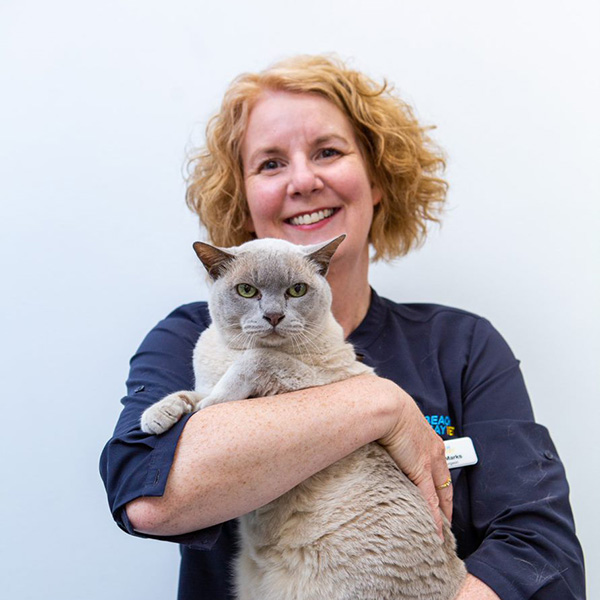 DR HELEN MARKS
BVSC, RECOVER CPR Certified
Helen has been practicing as a registered veterinarian since 1992. She has spent all of her career on the Central Coast helping animals and their families. Helen is a caring and knowledgable vet who enjoys looking after all her patients and their humans.
Read more...
Acupuncture, soft tissue surgery, metabolic and endocrine medicine are some of her special interests. Helen is pursuing further study in analgesia (pain relief) techniques and dentistry at the moment.
In her spare time Helen enjoys swimming, surf boat rowing, reading and running a 'glamping' business with her husband.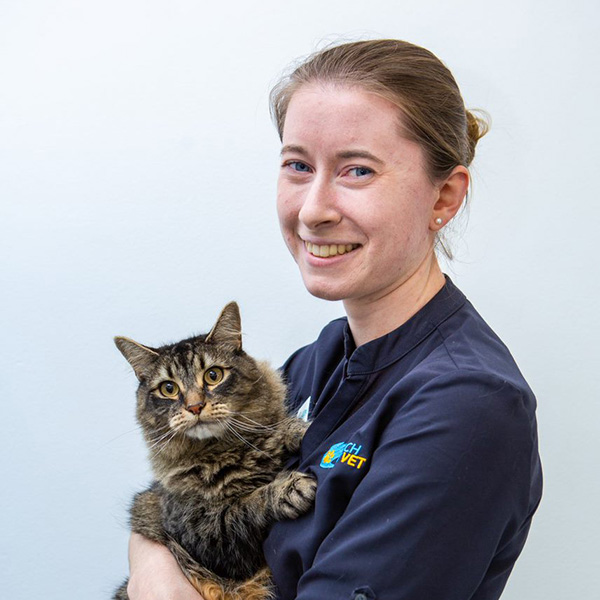 DR FELICITY WEST
BVSC
Felicity worked as a kennel hand in veterinary clinics through high school before graduating as a vet from Sydney University in 2015.
Read more...
Felicity and her husband moved to the coast right after graduation and she has been working hard as a vet developing a solid understanding of veterinary practice, individual owner and patient needs at local clinics since then. Felicity is continuing to grow her veterinary interests, especially in feline medicine, internal medicine, soft tissue surgery and dermatology, but she also enjoys the different challenges every new day brings.
When she's not contributing her gentle and thoughtful presence to our Beach and Bay team, Felicity enjoys spending time with her cats and husband, knitting, board games and playing the flute in a concert band.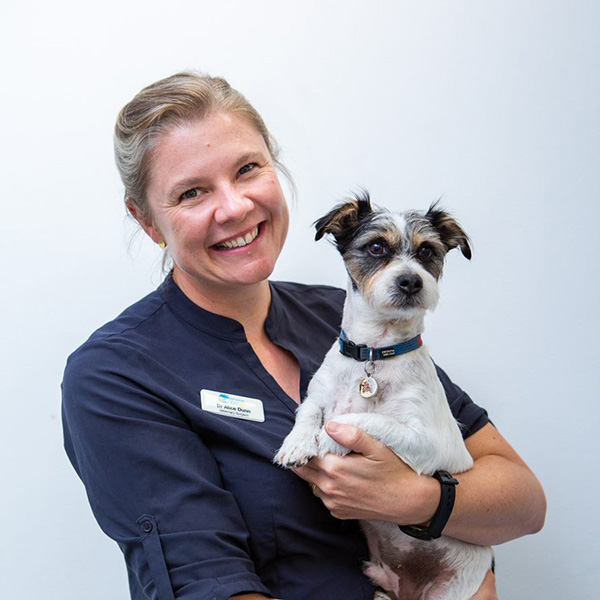 DR ALICE DUNN
BVSC BA (HONS)., RECOVER CPR Certified
Alice has worked on the Central Coast for the majority of the past decade having previously worked in mixed practice in the Hunter Valley and small animal practice in metropolitan Sydney.
Read more...
Alice has always enjoyed working with patients and their owners to create the best health care pans for their animals. She prides herself on forming good relationships with patients and their owners, working together to create their best health care plan.
Alice has special interests in orthopaedic surgery, soft tissue surgery, dermatology and internal medicine.
Alice regularly attends conferences and workshops in her areas of interests of specialty. Recently she attend the FASAVA Conference on the Gold Coast and an orthopaedic surgery workshop in Queensland.
She lives locally with her young family and loves walking her dogs on the beach, or by the bay.
DR ADÈLE LLOYD
BEng BVSC
Graduating from Sydney University in 2009, Adèle has worked in multiple small animal general practices across Australia, as well as a 5-year placement in a welfare clinic in WA. The majority of her vet life has been on the beautiful Central Coast and on moving back here late 2018, Adèle also became part of the Beach and Bay vet team.
Read more...
Adèle's broad experience makes her an exemplary veterinarian with a deep understanding of the different needs and levels of care her patients require. She has a deeper interest and further education in behaviour medicine, emergency and critical care and wildlife work. Adèle is also passionate about animal welfare and ethics; she volunteers her time regularly in many areas of wildlife work including brumbies, and Adèle is a founding member and Vice-President of Sentient; the Veterinary Institute for Animal Ethics, and Vice-President of Australian Cattle Dog Rescue.
Her thoughtful and caring presence at Beach and Bay is appreciated by both her patients and the rest of the team, and in her spare time Adèle enjoys our beautiful coastal lifestyle with her human and animal family members.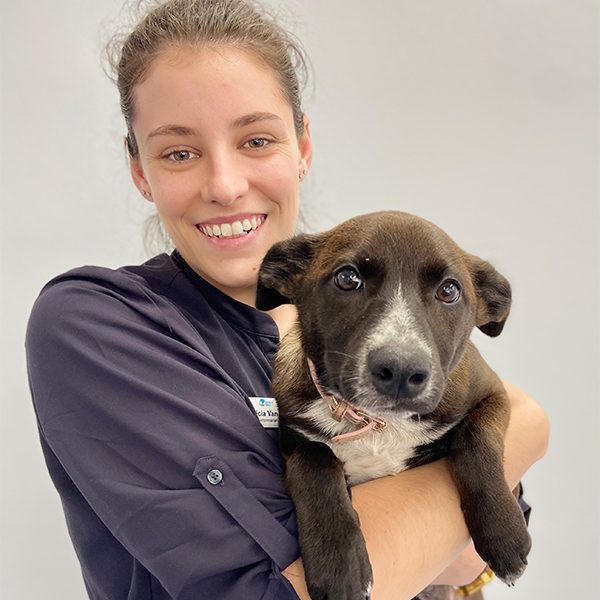 DR ALICIA VAN ARKEL
BVetBiol / DVM
Alicia moved to the coast after graduating from Sydney University in 2019. She has been working as a mixed practice and emergency veterinarian before joining the team at Beach and Bay in May 2022. Alicia has a love of all animals large and small and enjoys all aspects of being a veterinarian. She has a keen interest in orthopaedic and soft tissue surgery, diagnostic imaging and emergency medicine, with publications in canine virology and welfare.
Read more...
In her free time Alicia enjoys making the most of the coastal change and her love for the outdoors. You can find her at the beach, paddling on the lake or hiking a mountain – that's assuming she isn't busy with her two scruffy and snuggly (and somewhat mischievous) rescue dogs Polly and Butch.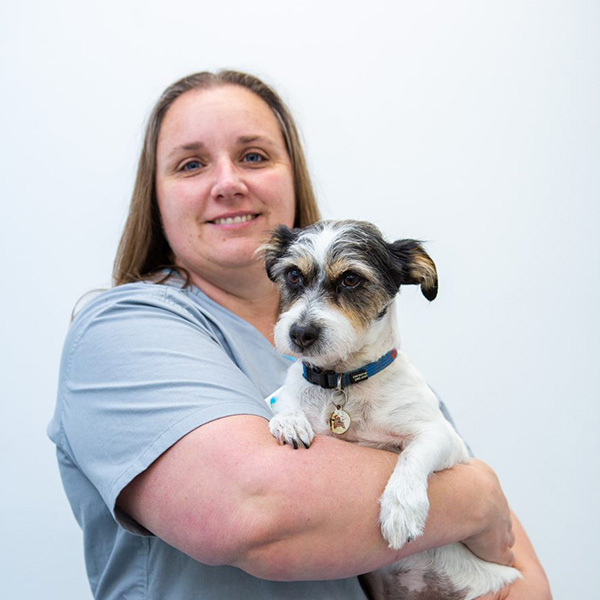 NICOLE
Cert IV Registered Veterinary Nurse and Practice manager, RECOVER CPR Certified
Nicole grew up on the beautiful Central Coast and qualified as a veterinary nurse in 2002. Staying in her first nursing job for 16 years, before a move to the Barrington coast gave her a taste of mixed veterinary practice, Nicole returned to the coast in 2019 to join Beach and Bay Vet.
Read more...
Having worked happily with vet Alice for many years before moving away, Nicole was excited to join the growing team at Empire Bay. While working in the Barrington coast, Nicole took on a more senior role and recognised her skill and passion for practice management. She worked hard to complete further qualifications including the Certificate III in Business studies and payroll and the Diploma in Business Administration. We are excited to have her bring these skills to Beach and Bay as well as her excellent nursing knowledge and bubbly personality.
Outside of the clinic Nicole enjoys using her other qualification in permaculture to tend to her large garden, and spend time with her husband, daughter, their three dogs, two cows, guinea pigs, cat and chickens.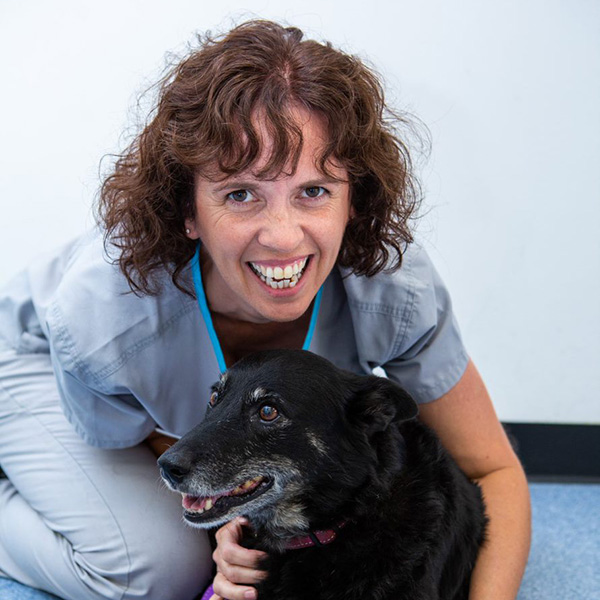 JEANETTE
Cert IV Registered Veterinary Nurse, RECOVER CPR Certified
Jeanette is a fully qualified veterinary nurse having completed her training at Gosford TAFE in mid-2017. She is interested in all aspects of nursing but particularly enjoys client and patient personal care, behaviour, and keeping everything neat and tidy.
Read more...
Jeanettes passion for behaviour extends to running puppy school at the clinic, which she absolutely loves doing, and she has completed the Hills puppy preschool qualification. She is currently completing her Delta training to extend her knowledge and skills in behaviour.
Jeanette is enjoying building her skills and knowledge every day, and maintaining Beach and Bay Vet's high standards of patient and client in her time away from work Jeanette cares for her teenage children, and their active life!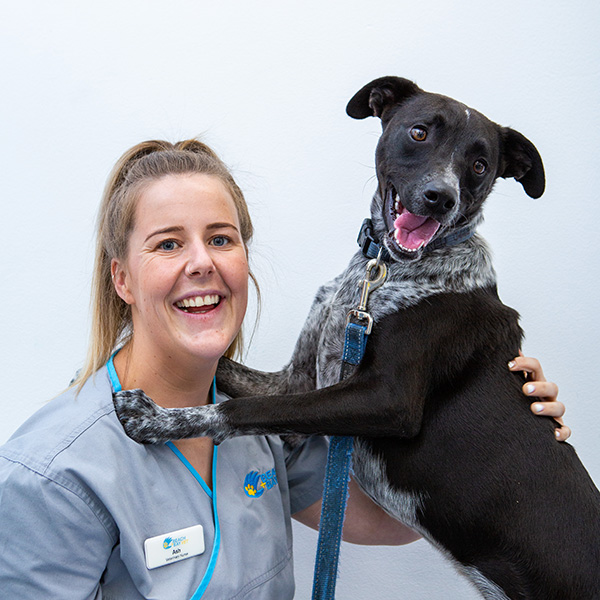 ASH
Cert IV Registered Veterinary Nurse
Ash is a fully qualified as a veterinary nurse, having completed her studies in 2015 and works full time at Beach and Bay Vet. Ash has worked in the veterinary industry since graduating and loves that she gets to help people care for their animals every day.
Read more...
She brings her extensive knowledge and skill, as well as a happy smile and calm reassurance to reception, treatment room and surgery. Ash enjoys all aspects of her role, working with people and animals and helping to educate the next generation of veterinary nursing students.
Ash has fun at home training her mischevious rescue dog Ned. Ash has always lived on the coast, and loves being with friends and family, bushwalking and enjoying the beach.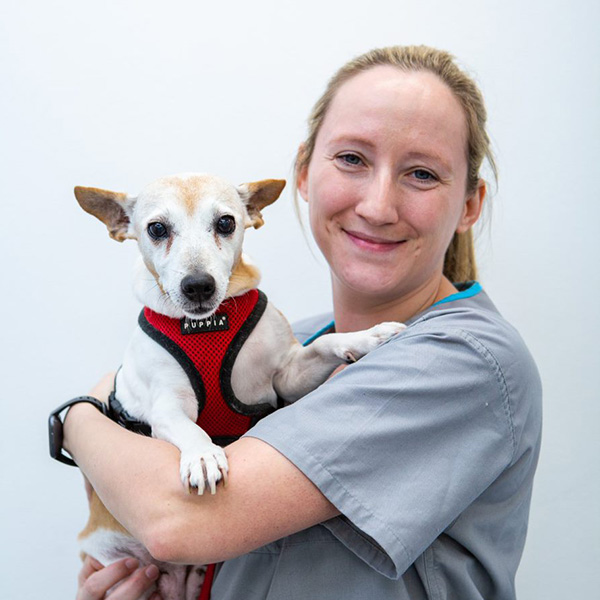 AMANDA
Cert IV Veterinary Nurse, GNVQ Business, NVQ care level 2
Amanda moved to Sydney from Ireland in 2007 to continue and extend her work in human medical nursing. After moving to the Central Coast with her husband in 2011, Amanda was able to realise her life-long dream of working with animals by completing her certificate IV in veterinary nursing in 2018.
Read more...
Amanda worked as a veterinary nurse locally before her excellent reputation and high skill level brought her to the team at Beach and Bay. She is now part of our talented team of registered veterinary nurses and has quickly added her sunny personality and great sense of humour to the clinic.
Outside of her clinic life, Amanda enjoys walking on the beach with her dogs and continuing to explore the beautiful Central Coast.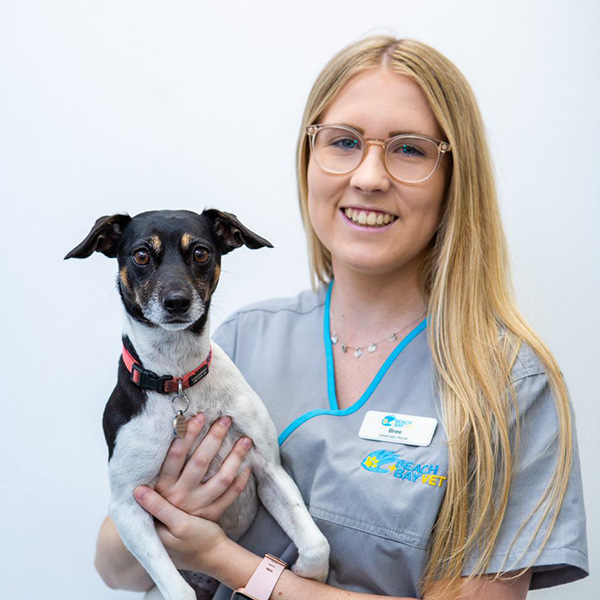 BREE
Cert IV Registered Veterinary Nurse
Bree started at Beach and Bay Vet as a nursing student in 2019. While completing her TAFE hours with us, we couldn't help but notice her diligent and calm way of working, her sunny personality and her evident love for animals. Bree started working as a junior nurse at Beach and Bay in 2020 and completed her nursing certificate IV in June this year. We have since enjoyed helping her become a Registered Veterinary Nurse.
Read more...
Bree has the support of our experienced nursing and veterinary team at all times and is learning more skills every day as she assists with reception, surgical and consulting nursing duties.
Bree loves living on the beautiful Central Coast with her family. She enjoys playing netball, and keeping with her love of animals, Bree also works as a dog walker and pet sitter in her spare time.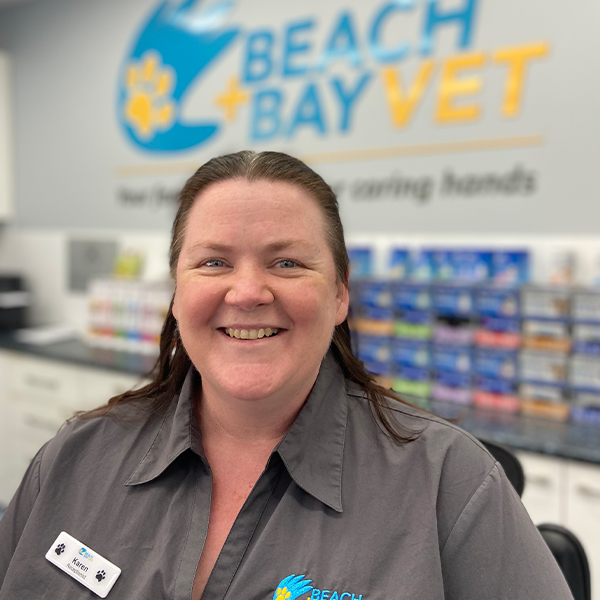 Karen
Veterinary Receptionist
Karen's passion for animal welfare commenced over 30 years ago when she began work in the animal care and management industry. In the ensuing years Karen gained invaluable experience beginning in grooming and general practice. Later moving into specialist, surgical and emergency nursing before transitioning into an admin and reception role.
Read more...
Karen has returned to general practice from an emergency hospital and brings that experience and knowledge to the Beach and Bay reception. She has relished the opportunity to reconnect with regular clients and their furry family members.
★

★

★

★

★
"Definitely will continue to use this surgery"
"Just attended Beach + Bay Vet, Empire Bay, 12/2/20, with our 9year old dog Maggie . From the moment we walked through the front door the friendly receptionist made us feel at ease, as this was our first visit to this surgery. Maggie was quickly seen by vet, DR Helen Marks , she was so caring and took so much time examing maggie and discussing everything that was thoughly checked over. We definitely will continue to use this surgery. Highly recommended."
-Robert E., 5-Star Google Review

 Beach and Bay Vet is an inclusive and welcoming space for everyone.
LOCATION
436 Empire Bay Drive
Empire Bay NSW 2257
OPENING HOURS
8:30am – 6pm Monday-Friday
8:30am – 1pm Saturday